C.C.P. Contact Probes Co., Ltd.
C

reation

C

onnection

P

erfectly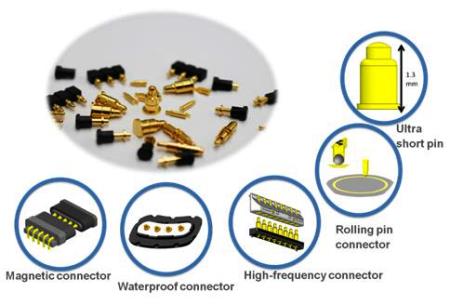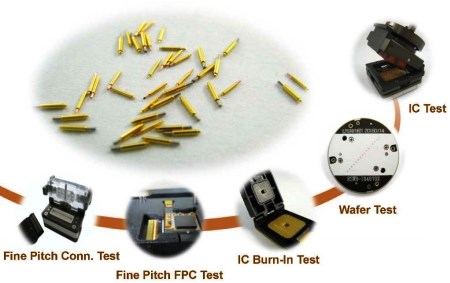 Pogo Pin Connectors
Spring Loaded Connectors
EV Crown Spring
Magnetic Solutions
Testing and Burn-in Solutions
ATE Connecting Solutions
Fine Pitch Connector Test
High Current Solutions
High Frequency Solutions
Customized Products
Quality Assurance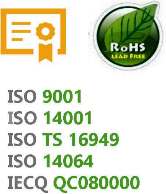 Download Data Sheet of this supplier
C.C.P. Contact Probes Co., LTD. was founded in 1983. This manufacturer is your right choice if you are looking for connectors that need to perform in extreme conditions such as freezing or high temperatures.
The pogo pin connector uses probe technology which can provide reliable contact from one cycle to several thousand cycles (up to 500K). This outperforms conventional technologies such as bent or stamped metal.
Another focus product is the magnetic connector which provides an easy connection between a mobile device and the power source. The magnet acts as a mechanical part which firmly holds the two connectors. The magnet also acts as a safety mechanism which disconnects automatically when an external force is applied.
Additionally C.C.P. is providing optimized solutions for the EV industry. With their excellent performance and continuous innovation design, the heavy current products have received positive review on customers in China and all over the world. C.C.P. holds multiple patents worldwide and their factories got ISO/TS16949 certification.
C.C.P. combines the ISO 9001 quality system with the IECQ QC 080000 hazardous substance confirmation, and passed the IECQ QC 080000 authentication.