WEIPU CONNECTOR Marches on 5G Base Station Market
Currently, 5G Base Station deployment requires a great demand for waterproof connector. We collected inquiries from our customer and invest a lot on R&D that can meet the needs for 5G power connection markets.
Weipu 5G Connector Series
SP29 Series is IP68 connectors, threaded coupling with a larger size and higher current range, it is a strong and tough connector designer for indoor / outdoor and underwater IP68 environments. This IP68 connector is widely used on power connector, LED lighting, communications, solar energy and control boxes. The 30A/50A 2 pins and 3 pins connectors are ideal for 5G Base Station Power Box.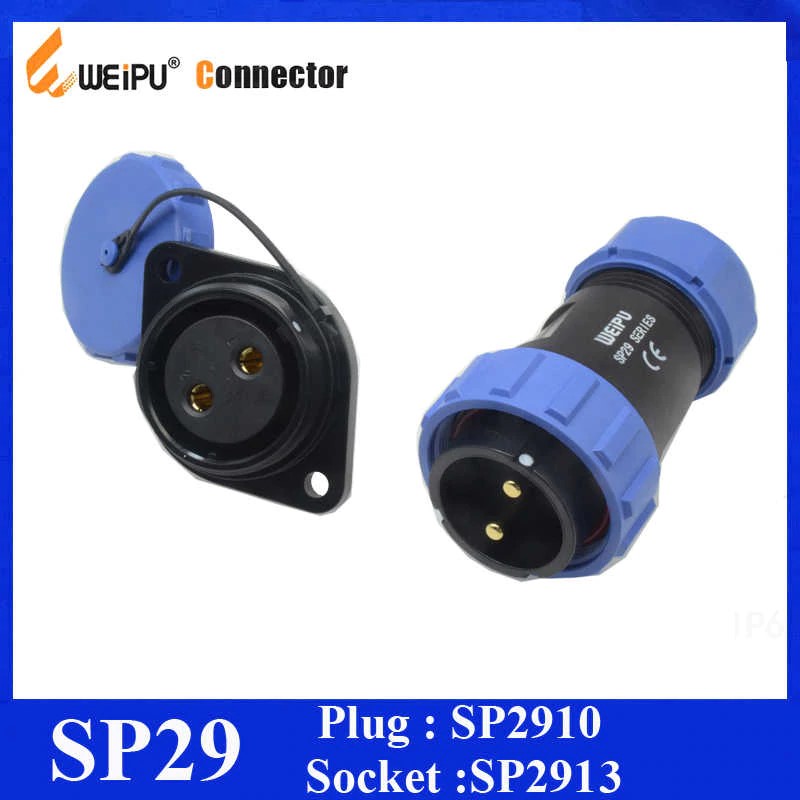 APPLICATIONS:
Base station antennas / power box
MIMO antennas
Wireless fronthaul
Fixed wireless broadband
Mobile devices
Internet of Things
Critical communications
Wireless modules
Weipu is always dedicated in the industry and keep constantly improving the best solution to simplify 5G related power connection. Ensure high data rates, cost-effective, safer and reliable connector in your 5G Deployments is our top priority. Find out more on our product page below: