SBT contact replaces spring pin in all lab and evaluation applications due to low cost and better electrical/mechanical performance than conventional pogo pin.
Custom burn-in socket can be produced using SBT contact in 3 weeks when standard socket is not available.
SBT sockets with wide temperature range are available in same footprint as elastomer GHz sockets.
SBT sockets are robust and can be used in demonstration products for multiple handling process without contact degradation.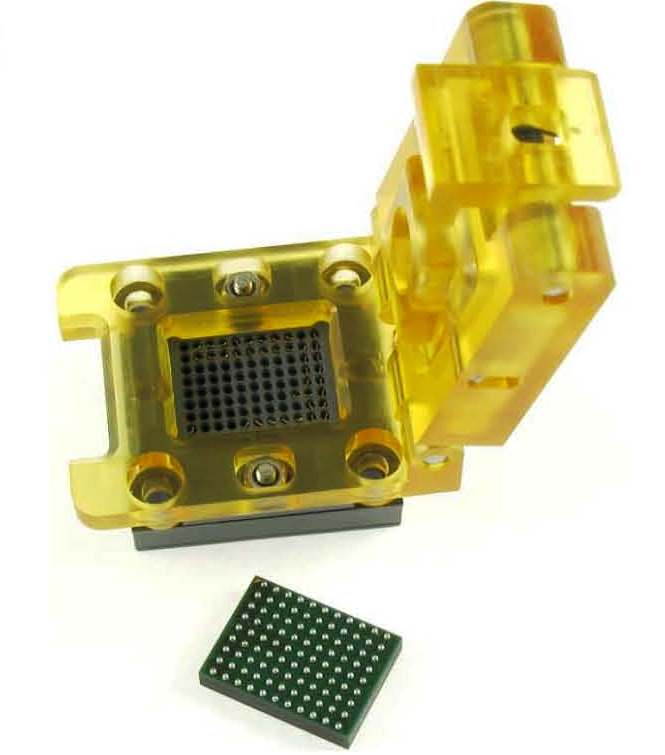 Typical Characteristics:
Contact resistance: < 15 mOhms
Self Inductance: 0.88nH to 0.95nH
Bandwidth: 5.2GHz to 31.7GHz @-1dB
Capacitance: <0.3pF
Force: 18gm – 34gm per contact
Operating temperature: -55 to +180° C
Insertion/Extraction cycles: >500,000
Current rating: 4A to 8A per contact