Simula Technology Inc. is a publicly listed company in Taiwan, who designs and manufactures high-performing connectors, cables and accessories. Established in 1990, Simula's mission is to lead the industry with excellent R&D technology, constant innovation and exceptional customer service.
Simula provides both off-the-shelve and customized solutions to accommodate customers in various market segments. To ensure the quality and standard of the products we provide to our customer who puts their trust in us, Simula is in compliance with International Standards recognized worldwide such as ISO13485, ISO 9001, ISO14001 and IATF16949.
This push-pull-locking system is renowed worlwide for its easy and quik mating and unmating features. It provides absolute security vibration, shock or pull on the cable and facilities operation in a very limited space !!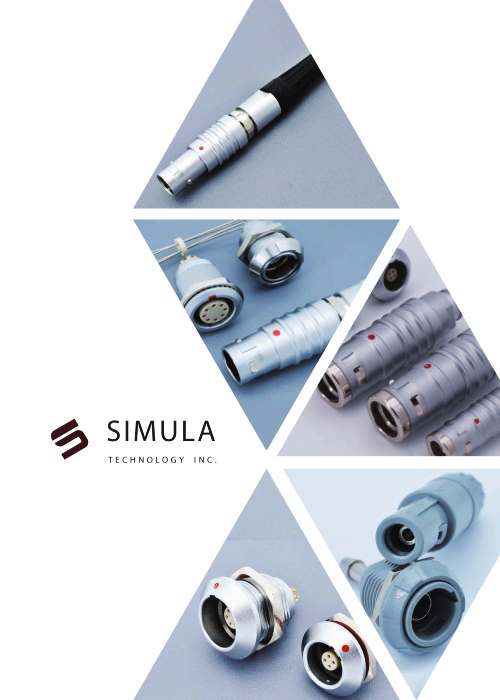 Features:
Quick and easy mating and unmating, Blind Mating made easy in places difficult to reach, Less panel space required, Definite and secure locking condition, Less mating force required !!
Important Applications for Push-Pull-Locking Connectors:
Medical Electronics, Test and Laboratory, Measurement Instrumentation, Data and Telecom Systems, Audio and Video Applications, Military and Aerospace, Industrial Controls, Nuclear Technology and so on …