Simula Technology Inc. is a publicly listed company in Taiwan, who designs and manufactures high-performing connectors, cables and accessories. Established in 1990, Simula's mission is to lead the industry with excellent R&D technology, constant innovation and exceptional customer service.
Simula provides both off-the-shelve and customized solutions to accommodate customers in various market segments. To ensure the quality and standard of the products we provide to our customer who puts their trust in us, Simula is in compliance with International Standards recognized worldwide such as ISO13485, ISO 9001, ISO14001 and IATF16949.
The M-Series has been specifically designed to offer secure and reliable connectivity for a variety of
applications, for example, in sensor connections commonly observed in Industrial Machinery,
Factory Automation as well as Outdoor Conditions.
The full range of rugged and robust selections, offered in metal and plastic variants, makes it an
ideal interconnect solution to fulfill diverse applications and customer needs.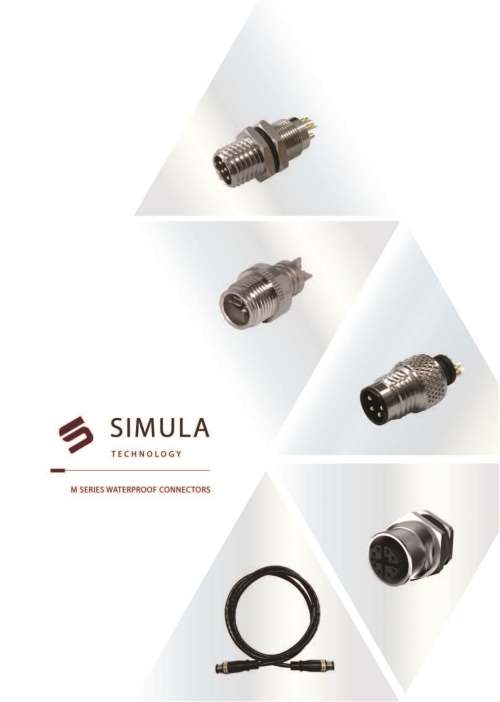 Features:
Screw Locking mechanisms
M5, M8, M12 series available
Rear and front panel mount receptacles
A, B, D, X code available
Complete pin count selection
IPX7 rated
Important applications for M series waterproof connector:
Industrial Automations, Industrial Machinery, Industrial Communications, Outdoor display, Traffic transportation, Marine, Measurement & Instrumentation, Food & beverage processing, Medical, Robotics