ALTW presents M8/M12 SMT (Surface Mount Technology) connectors. ALTW's M8/M12 SMT connectors are two-piece connectors designed for PCBs that can be equipped on both sides and do not have via holes for the connections pins, making it cost-effective by reducing the printed circuit board surface area.

ALTW's M8/M12 SMT connectors are designed for waterproof protection in accordance with IP65 & IP68 standards. They are also UL 2238 and IEC 61076-2-104 compliant, offering a secure and stable data as well as superior power transmission performance.

With packaging available for automated pick and place assembly, ALTW's M8/M12 SMT connectors provide the right solution for your various interconnection needs that meet the requirements of numerous field applications !!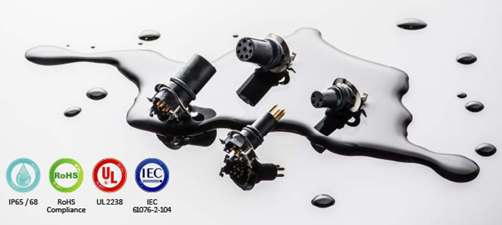 Market applications:
Industrial Automation, Broadband Wireless Access, IP CCTV & Security, MRT / Railway, Marine !!