PERFECT TIMING FOR EVERY APPLICATION !!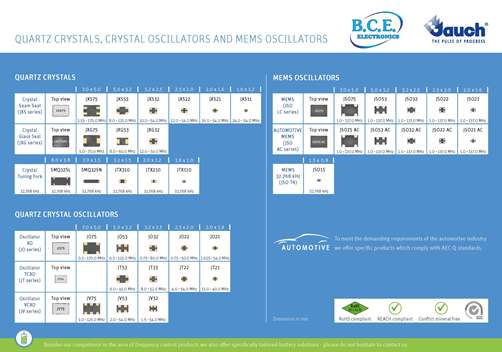 Jauch frequency control products are produced and configured according to the highest quality standards. Therefore they provide reliable timing also under extreme conditions and for the most complex applications.
As a producer, we know what it takes !
As well as economic benefits, our production facilities at various locations also provide our clients with the certainty that they can rely on the availability of their frequency control products.