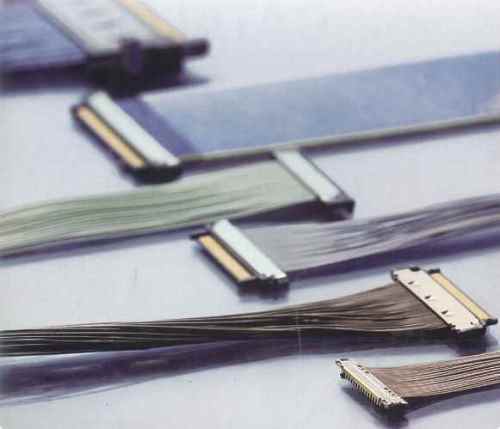 A connector for micro coaxial cable requires various aspects, such as connection reliability, bendability of the cable immediately before the connector, transmission characteristics, and stable quality, to be taken into account.
KEL has developed connectors that satisfy the various aspects ahead of the others in the industry.
The 0.5 and 0.4mm pitch connectors that we developed and commercialized have been used in a wide variety of devices and equipment. Their reliability, quality, and stability have been highly appreciated.
Further, we have launched a 0.25mm pitch connector, one of the smallest in the industry, using the most sophisticated part of our skills and techniques that have cultivated.
By providing such products with a very small body, high reliability, advanced performance, and good stability for a low rejection rate, we contribute to the cutting-edge technology in electronics.