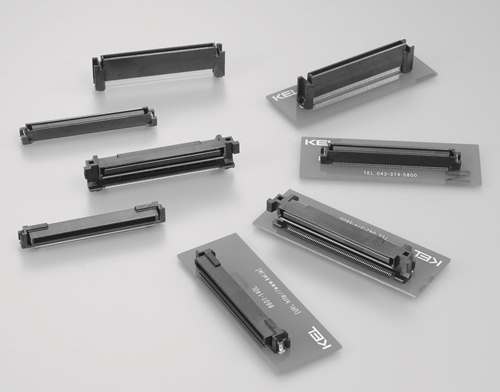 The 8600 Series of board-to-board connectors features a pitch of 0.635mm.
This series can contribute greatly to the reduction of device thickness and overall size.
The 8600 Series is an excellent connector in reliability with an effective coupled length of just 2mm.
This connector is a steady making, and mechanical strength is excellent.
What`s more, advanced design provides ample support for twisting and prevents deformation of contact sections as a result of incorrect handling and other external forces.
These connectors are available with contact numbers of 52, 60, 120, 140 and 160.
The right angle type and straight type are available for the receptacle side. The straight type and right angle type (140 pin only) on the plug side are provided and enable vertical, stack and horizontal offset mating.
Features
0.635mm pitch Board to Board connector
Reliable connection with 2mm effective contact displacement
Solid structure improves durability of the connector
The right angle type is available for the receptacle side. The straight type (140 pin only) on the plug side are provided and enable vertical and horizontal offset mating.
Four size : 52, 120, 140 and 160 pins
SMT solder joint
Co-planarity 0.1mm
Connector design with anti-nipping and vibration
RoHS compliance