Loranger has designed a new Optical Transceiver ClamShell sockets that opens widely for easy loading/unloading of devices with capability for a connector to attach the device during test for monitoring activity.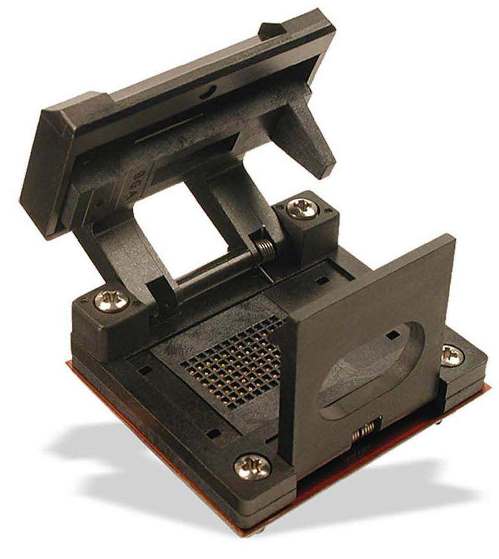 Cost saving by using this surface mount design, smooths coplanarity issues by reducing the need for additional board layers. Currently, the socket accommodates 0.5mm to 1.27mm pitch BGA and LGA packaging having 58 to 143 I/Os with spring probe-type contacts.
Operating temperature goes to 175°C with durability of 50,000 insertions. Optical sockets heatsinks provide additional protection to DUT.