High Reliability LCC Sockets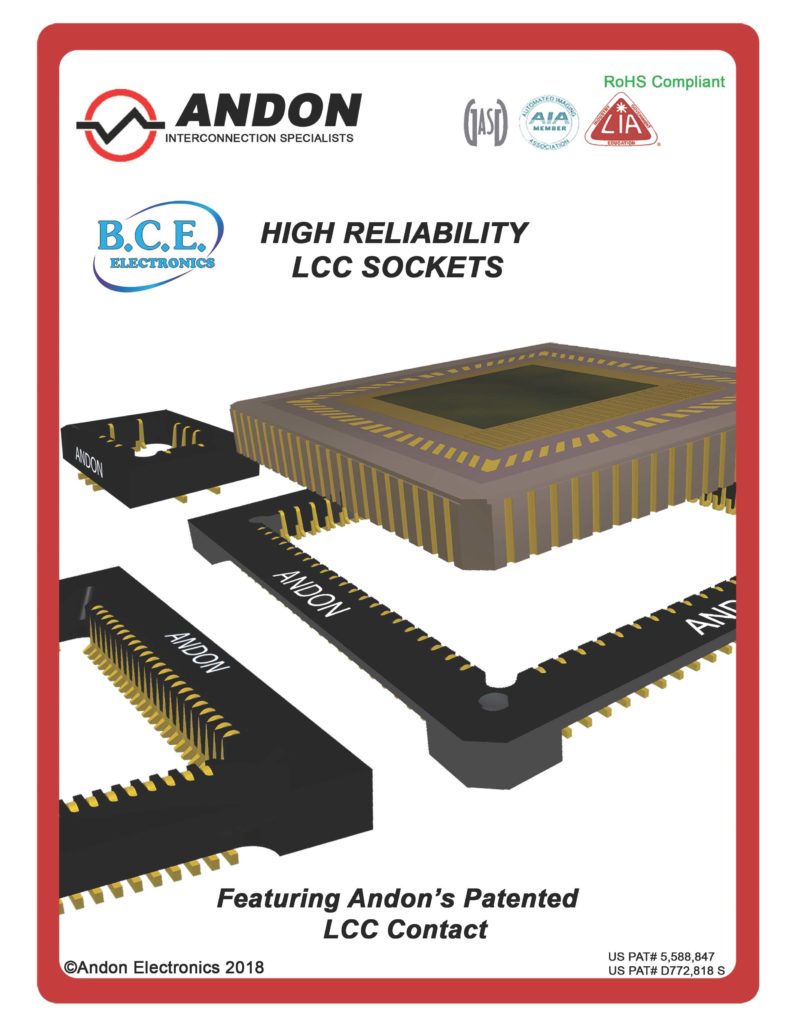 Only Available From Andon Electronics Corporation
Unique Design Avoids Cracking of Solder Joints and Ceramic Substrate:
LCC Image Sensors are packaged with up to 100 castellations (contacts).
The ceramic substrate packaging presents new challenges for RoHS high temperature soldering.
Eliminating the Cracking of LCC Substrate and Solder Joints:
Historically, Image Sensors are soldered directly on the printed circuit board (PCB).
LCC Image Sensors require longer soldering times for RoHS high temperature solders.
The ceramic substrate "expands" while the solder joint is "fixed" and cracks.
Key Benefits for Andon Electronics patented LCC Sockets:
Avoid color array high temperature soldering damage.
Avoid electrostatic discharge (ESD) production line problems.
Avoid cleaning solutions clouding glass cover.
Reduce handling and ESD. Reduce Cost of PCB assembly for contract assemblers. Protect Sensors and color array from soldering temperatures and cleaning solution damage.
                                                          *US Pat #5,588,847