Connecting trust, the industry leading floating connector !!
As many devices has evolved to become more compact and high-functioning. The "floating connector" has been contributing
to reduce the stress which occurs to connecting parts when screwing fastening to the PCB, as well as when having multiple
connectors mounted on one single PCB. KEL floating connector series has started from 0.5mm pitch DY series. Then it has progressed to 0.635mm pitch connector DW series and 0.4mm pitch connector DU series.
Now it also has evolved to the next generation 0.5mm pitch floating connector DT series with 3 dimensional mounting,
multi-pin count and high-speed transmission features. In KEL products, not only state of the art technology is realized
but countless ideas are also embodied.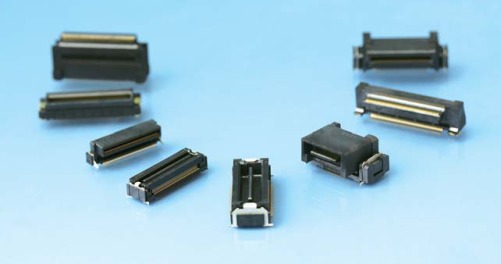 Application:
Floating connectors have been used in wide range of applications from car infotainment systems for automotive applications aswell as medical, manufacturing, regardless of industrial or consumer applications. Abundant options for number of pins and height variations make it possible for the floating connector to be flexible to use regardless of application.